Shopping Cart
Your Cart is Empty
There was an error with PayPal
Click here to try again
Thank you for your business!
You should be receiving an order confirmation from Paypal shortly.
Exit Shopping Cart
Home and Commercial Services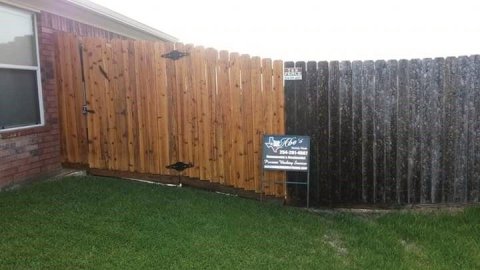 " To stain or Not to stain"  The average cost to replace a fence runs about

 $ 2000.00 - $ 8000.00  The average cost to wash and stain your wood fence   runs about  $ 800.00- $ 2,000.00  The point that I'm trying to make is that
 wood is not cheap and if you wash, seal or stain your fence it will not only last   longer but it will make your home look at it's best.  A wood fence or a wood deck 

 is a big investment weather your installed or purchased it with your home. If you
 decide to sell your home getting washed, sealed or stained will help you with the 
 sell. Good luck!!
  "Protect your investment" Throughout my years of being in this business I have seen nice homes, cars, RV's and boats. What really get's me about this issue is that those owners really don't care about protecting them from the elements. I can tell you that the more attention you pay to your investments the more you will get in return when you decide to sell them. If you are a vehicle owner you need to have your vehicle waxed and sealed every six months.
Once before Winter and once before Summer. If you own a home or property you should get the exterior Pressure Washed and have Algae, Mold or Mildew removed as it grows. The longer you let it grow the worse it will stain your property. Those three funguses can cause health issues to the occupants of those properties.
Are you selling your home or business? The first impression to any real estate property is the Curb Appeal. If it looks clean outside then the inside must be clean as well. I have been assisting clients clean the exterior of their properties and they have received more attention than those that didn't bother with it. Her is a list if things you should consider doing when you list your property.
* Pressure wash your concrete and the exterior of your home.
* Clean up your landscape and keep your lawn clean
* Improve you landscaping
* Check gutters and have them cleaned and serviced
* Wash the exterior window and clean frames.
* Remove and replace any damaged window screens
 The list mentioned above will help you sell your home or business quicker. Don't
 take short cuts or ignor the importance of Curb Appeal
/